Cocktail series
A series of prints that depict cocktail ingredients, my focus was on creating a nice icon style. 
Process
1. Research cocktail and ingredients
2. Create moodboard of different ingredients and cocktail
3. Sketch out some rough ideas
4. Import sketches into illustrator
5. Import into photoshop to add final touches
Mojito
Can't beat a fresh Mojito!
2 parts white rum, 1/2 lime, 12 mint leaves, 2 spoons of sugar, dash of soda water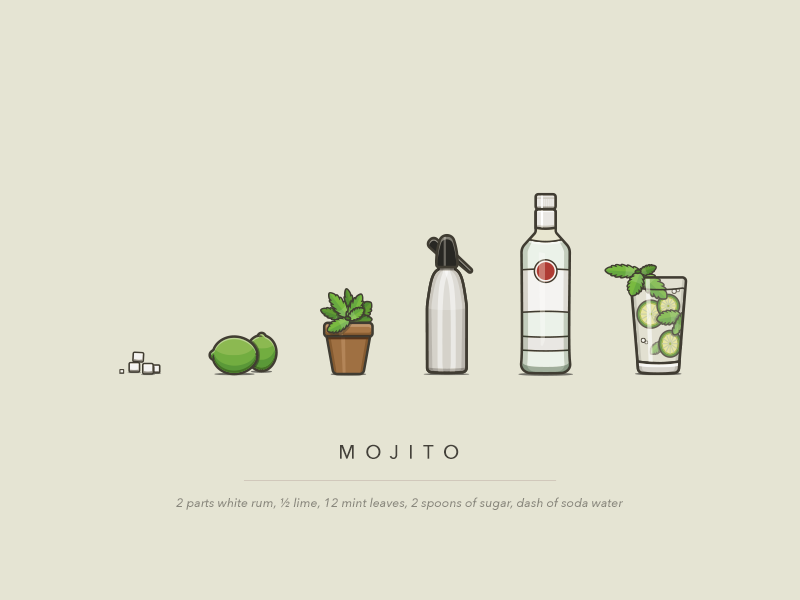 A simple White Russian

5 parts vodka, 2 parts coffee liqueur, 3 parts fresh cream